A lot of businesses have had to make changed to accommodate their customers during the pandemic. A barber from DC named "Kidd O'Shea" shows us, for one local barber, that meant going mobile with a barber backpack.
Darius will be at his pop-up location on Monday's only starting this week.
"How you doing? My name is Darius Davie, I'm a barber/stylist here in the D.C. area and we are District Blackbird," he introduced himself with.
When the pandemic closed the salon Darius was working at, he shifted his online lifestyle blog, "Groom Guy," to a mobile barber service and started cutting hair on the go.
"So, we started to take more of a concentration on the needs of people on the mobile end. So, people were comfortable, just like they have door dash coming in, they can now have their own personal barber in their home or in their office or in their co-working space and provide what they need which is a fresh haircut."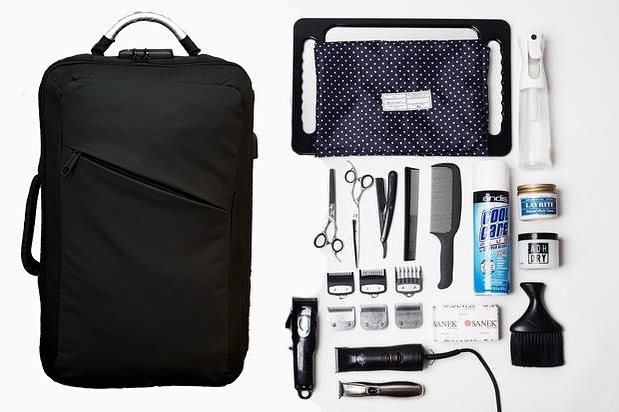 And has many of us have learned during the pandemic, a fresh haircut instantly makes you feel better. Many barbers are equipped with Barber Backpacks these days and simply taking their businesses mobile.
"A fresh haircut is healing. throughout the distress and throughout the confusion the haircut is a fresh reset," he adds.
From cutting hair in kitchens to front porches, his traveling business has also given him insight into how everyday people are dealing with these unique times.
"We laugh, I've had some clients who share some tears, some who share their frustrations and at the end of the day if I can be that person to hear them out, then that's a satisfying experience," Davie said.
In November, he worked with five other local barbers to provide a free haircuts day for anyone who voted. The success of that drives him to keep finding new ways to help support the community
"If I am myself am able to do that and the Groom Guy services are able to supply that, then I know we're doing something great not just for the business but for the community," he said.
On Monday, he kicked off a new barbershop pop-up in the Navy Yard neighborhood.
"We were able to come to an agreement and why don't we bring the barbershop experience into a salon. Granted they may be offering traditional women's haircuts and color, but at least now those can come now that want a traditional haircut, a gentleman's cut can come in and have that service," he explained.
Another adjustment to accommodate customers in a constantly changing business environment.
Comments
comments