Description
the ultimate tool designed to transform your workflow and enhance your craftsmanship. With its impeccable organization, precise design, and unbeatable durability, Barber Rig empowers you to take your hairstyling skills to extraordinary heights.
Streamlined Organization: Experience the pinnacle of organization with the Barber Rig® Functional Barber Chest Rig™. Its custom slots and compartments are meticulously designed to keep your clippers, shears, combs, and styling essentials neatly arranged and readily accessible. Say goodbye to the hassle of searching for tools – Barber Rig ensures that everything has its designated place, allowing you to work efficiently and flawlessly.
Uncompromising Precision and Durability: Crafted with premium materials and reinforced with double-stitched seams, the Barber Rig® Functional Barber Chest Rig™ exemplifies exceptional quality and longevity. It is built to endure the rigors of your daily barbering routine, providing the reliability and sturdiness necessary for seamless performance. Trust in Barber Rig to deliver the precision and durability you demand.
Revolutionize Your Workflow: the Barber Rig® Functional Barber Chest Rig™ is more than a storage solution – it's a transformative tool that revolutionizes your workflow. By keeping all your essential tools within arm's reach, Barber Rig enables you to seamlessly navigate through your work, saving you valuable time and effort. Embrace the newfound efficiency, unlock your creativity, and leave a lasting impression on your clients.
Trusted by Barbers Worldwide: the Barber Rig® Functional Barber Chest Rig™ is the trusted companion of barbers, hairstylists, and groomers worldwide, recognized for its ability to elevate professionalism and enhance the barbering experience. With input from industry experts, Barber Rig® has been meticulously engineered to cater to the unique needs of barbers at every skill level. Join the global community of barbers who rely on Barber Rig® to elevate their craft.
Elevate Your Craft Today: Step up your barbering game with the Barber Rig® and unlock unparalleled organization, precision, and durability. Experience the difference that this remarkable tool brings to your profession. Elevate your skills, boost your efficiency, and make your mark with Barber Rig®.
Product Specifics:
Two hair clipper slots, with mesh pouch bottoms.
Four tool slots for scissors, combs, brushes, razors, and/or similar.
Four dedicated guard slots
heavy duty quick release tactical buckles
internal magnets for extra tool security
Materials:
Premium leather
Space grade aluminum
Dimensions:
Front plate: 11″ x 10.2″
Back plate: 4.33″ x 8.26″
Included in packaging:
1 x Barber Rig® Functional Barber Chest Rig™ (tools not included)
All Barber Backpack® / Barber Bag® products come with a full LIFETIME warranty on defects!  Contact support with any concerns
CUSTOMER REVIEWS: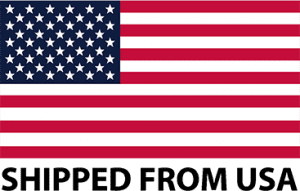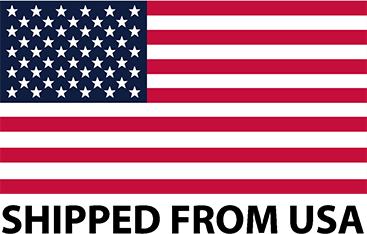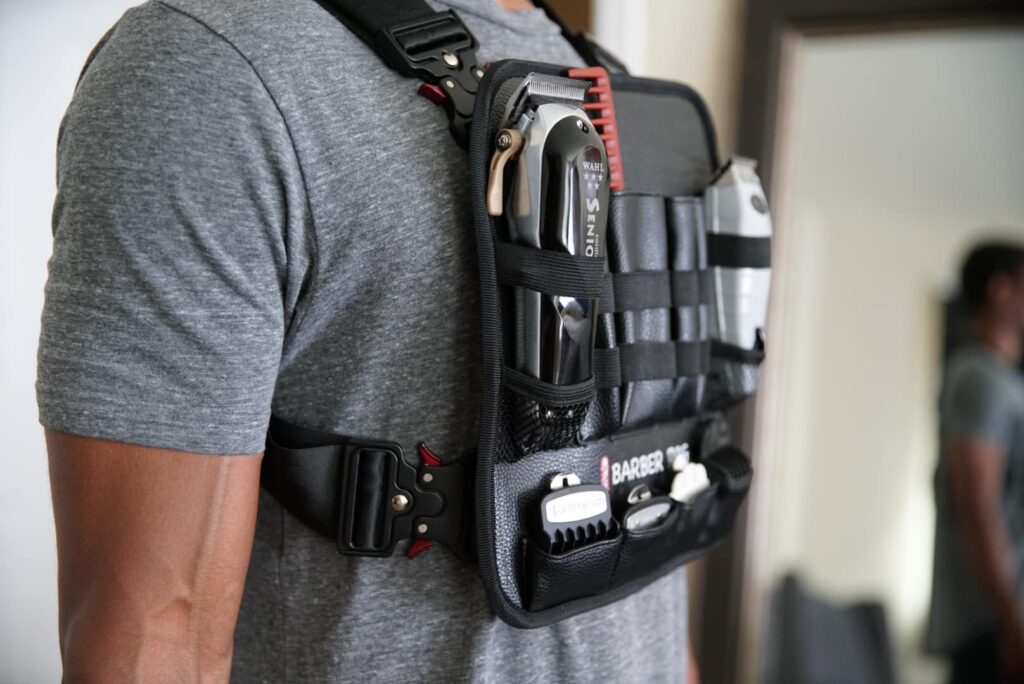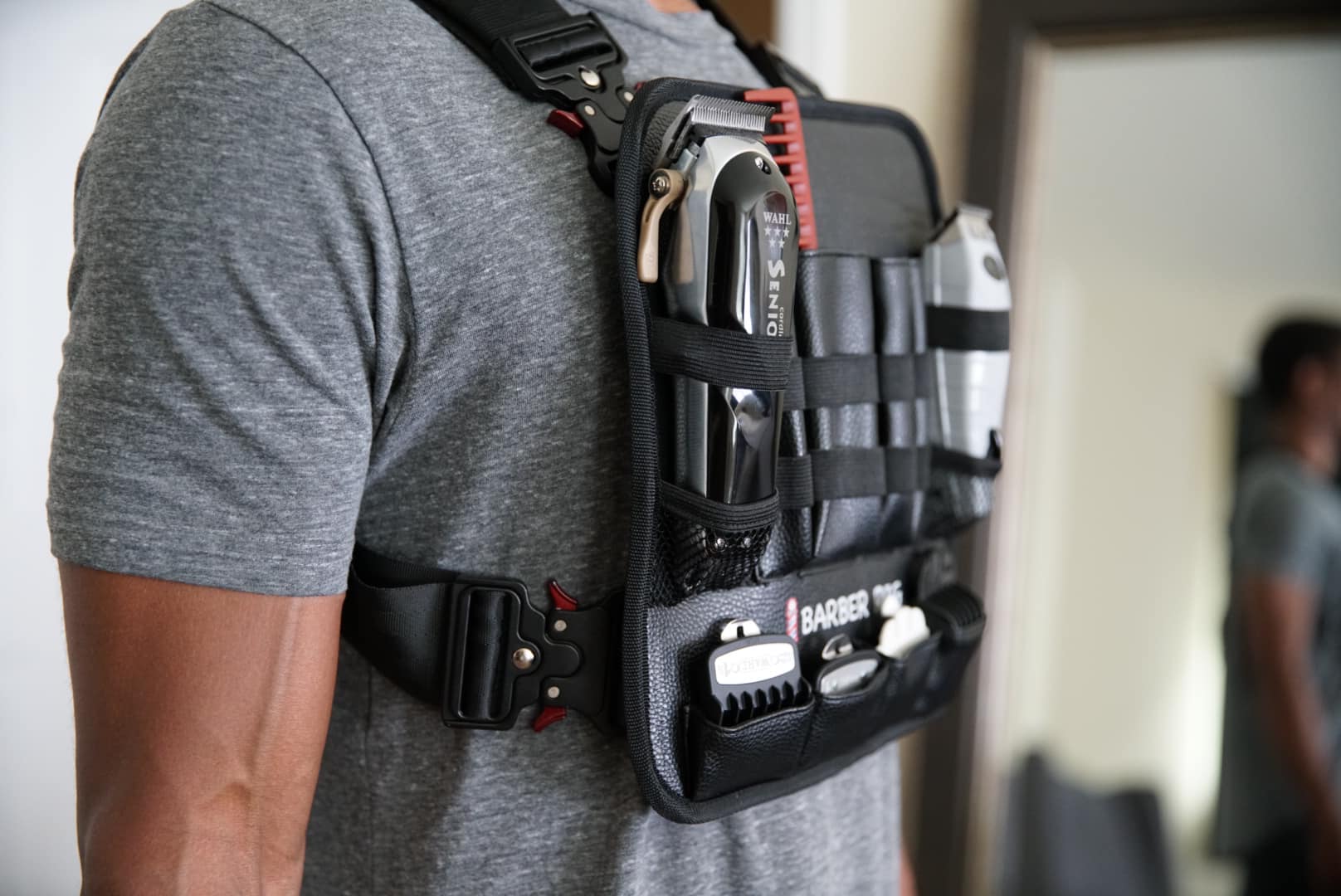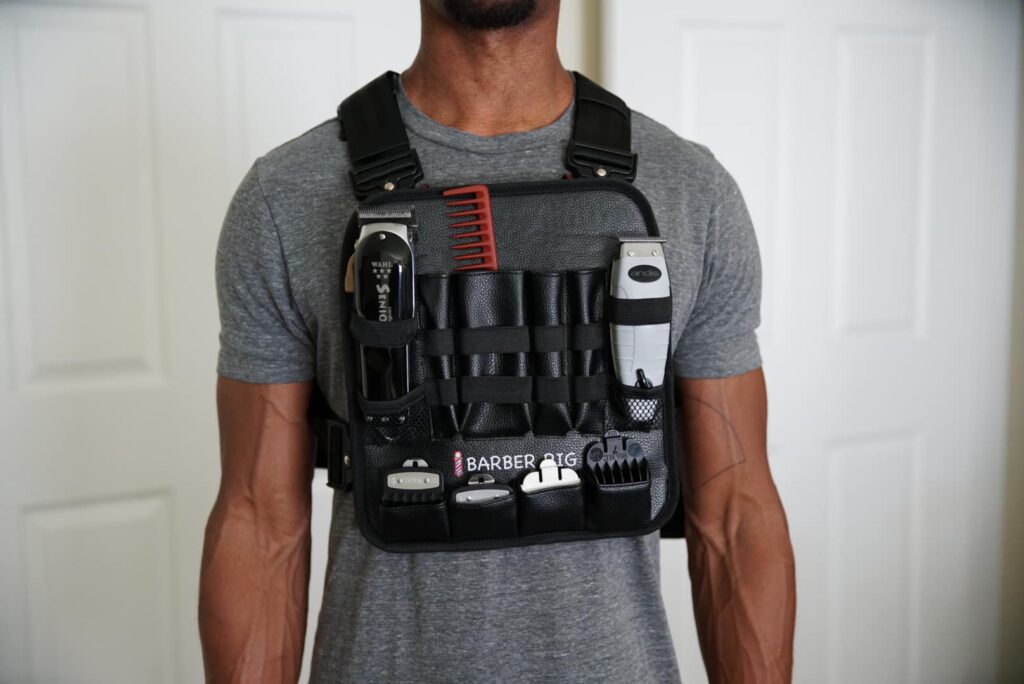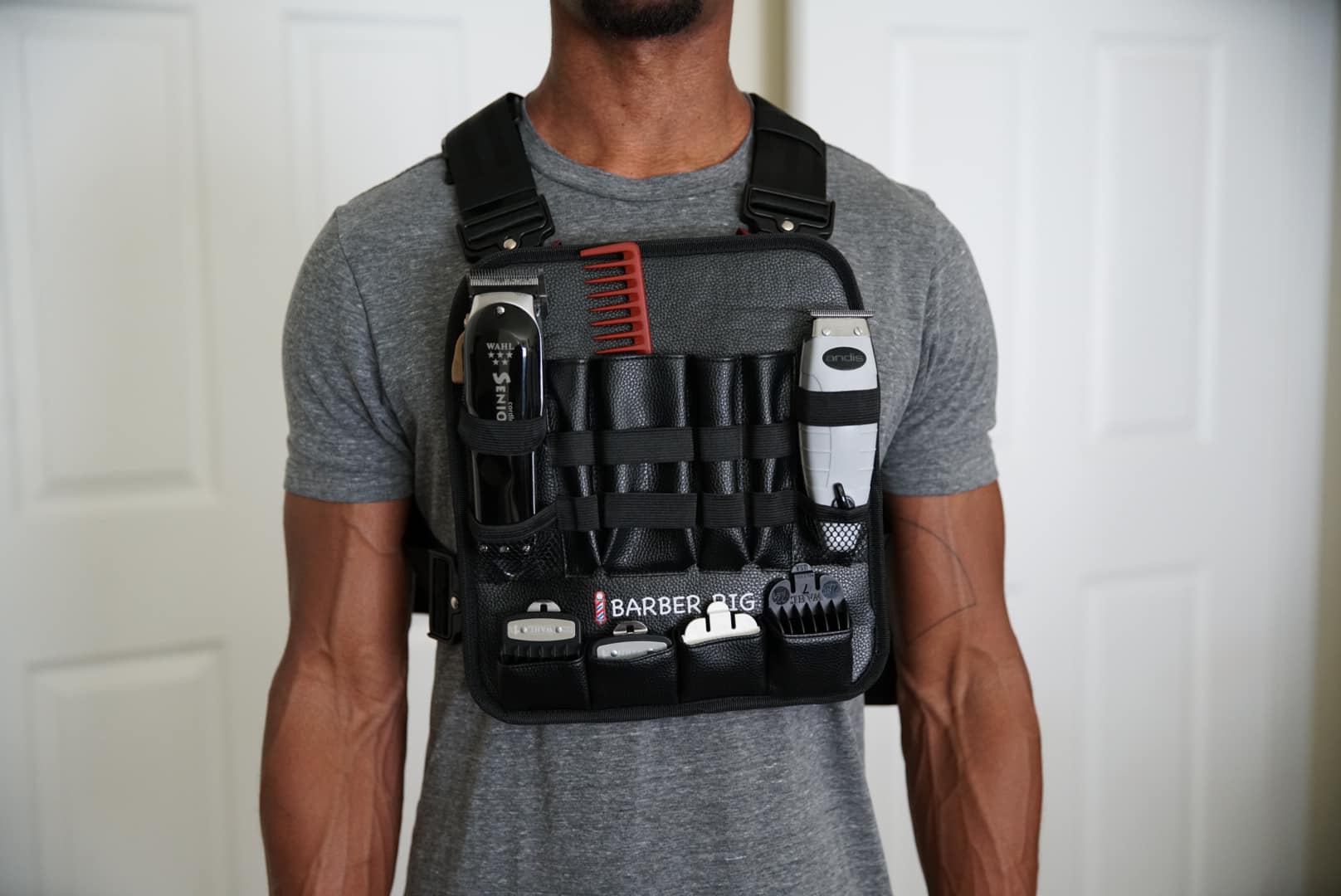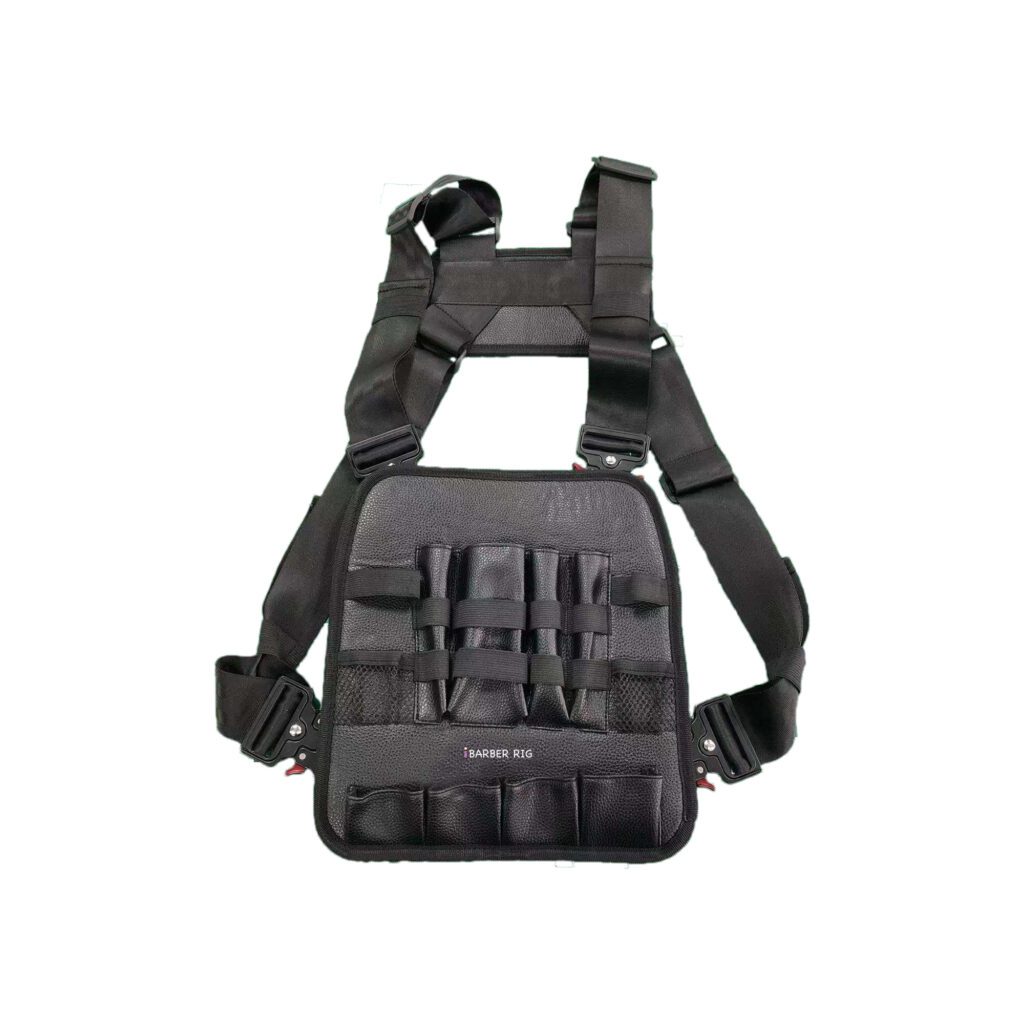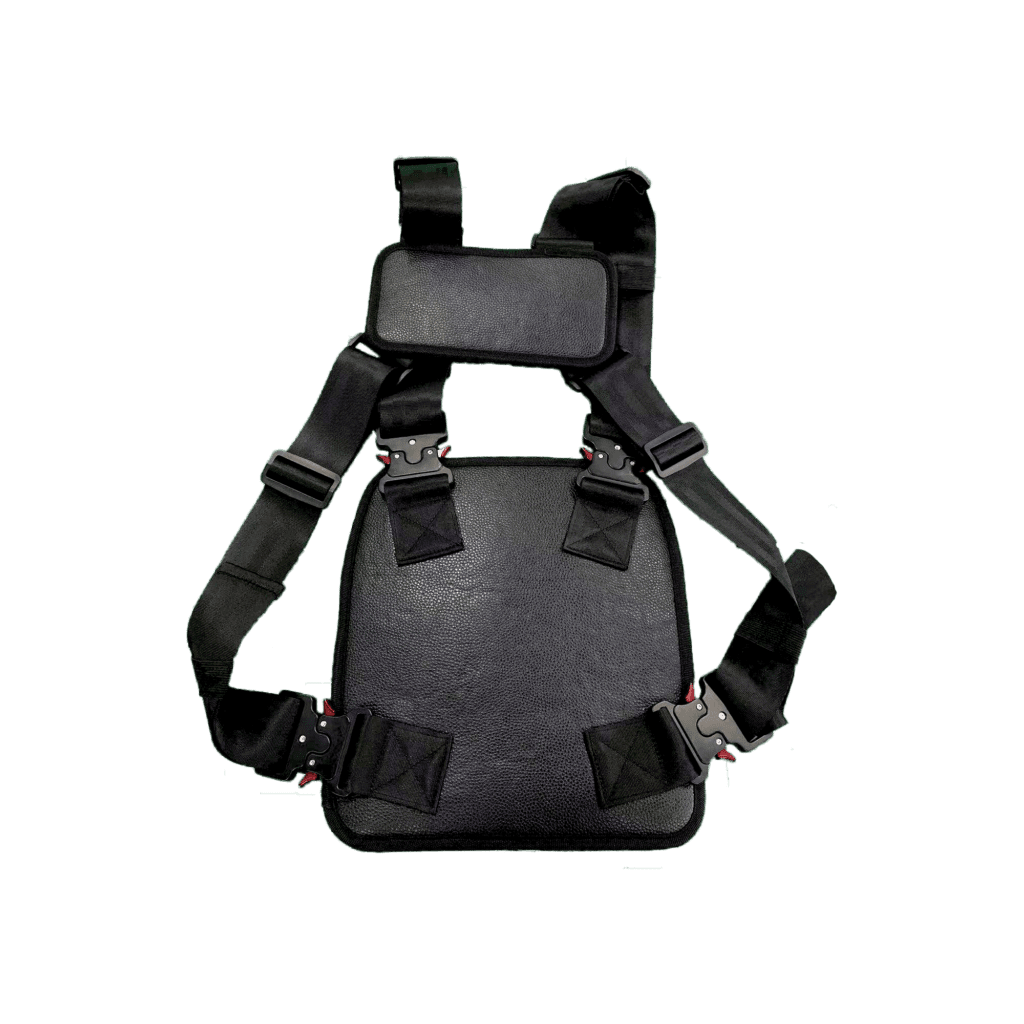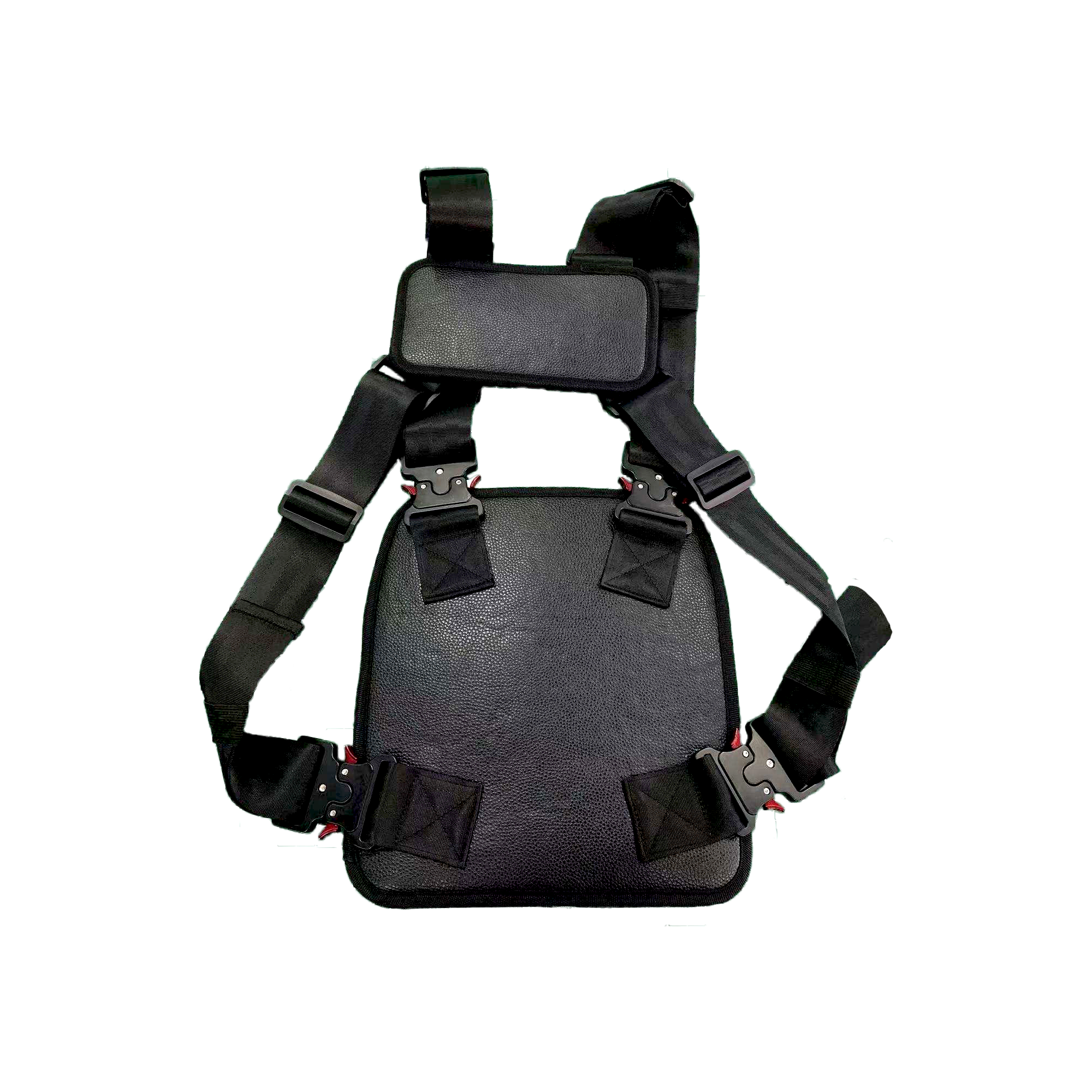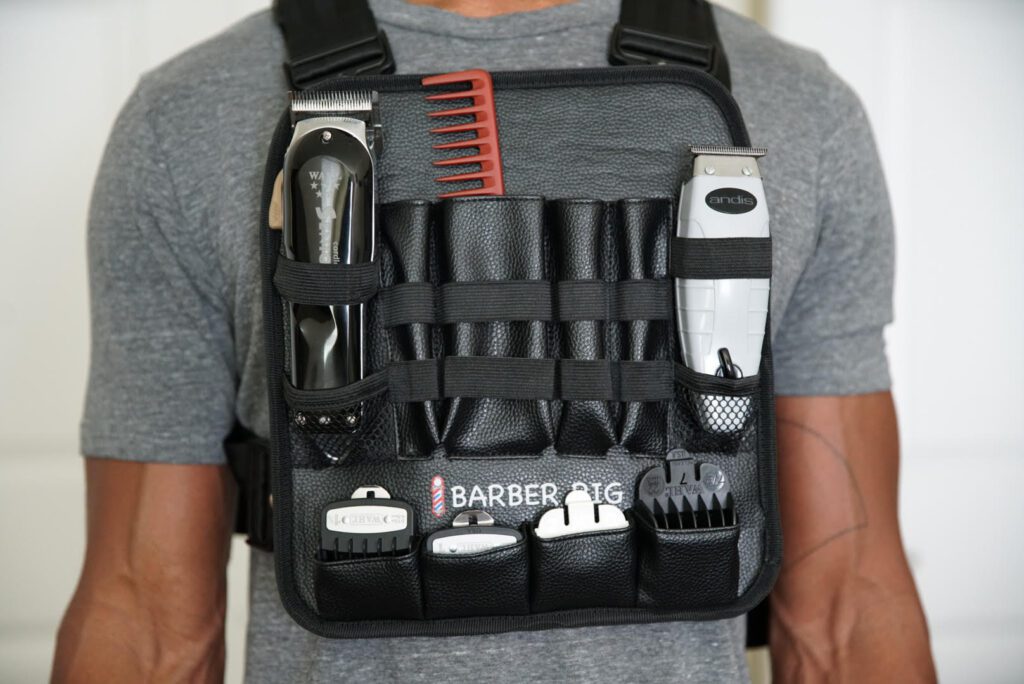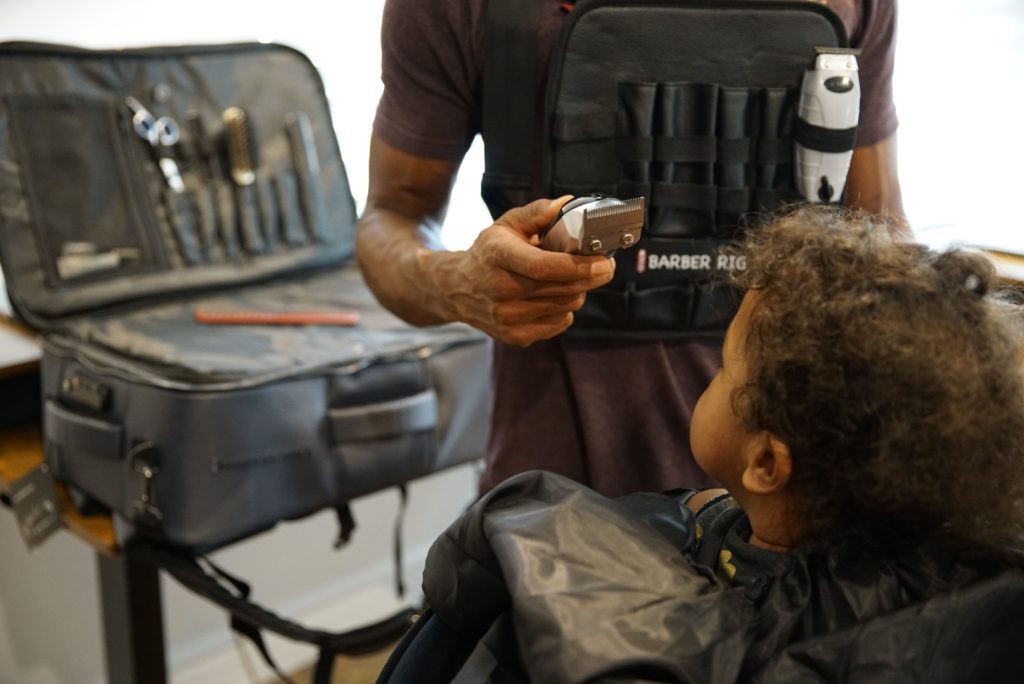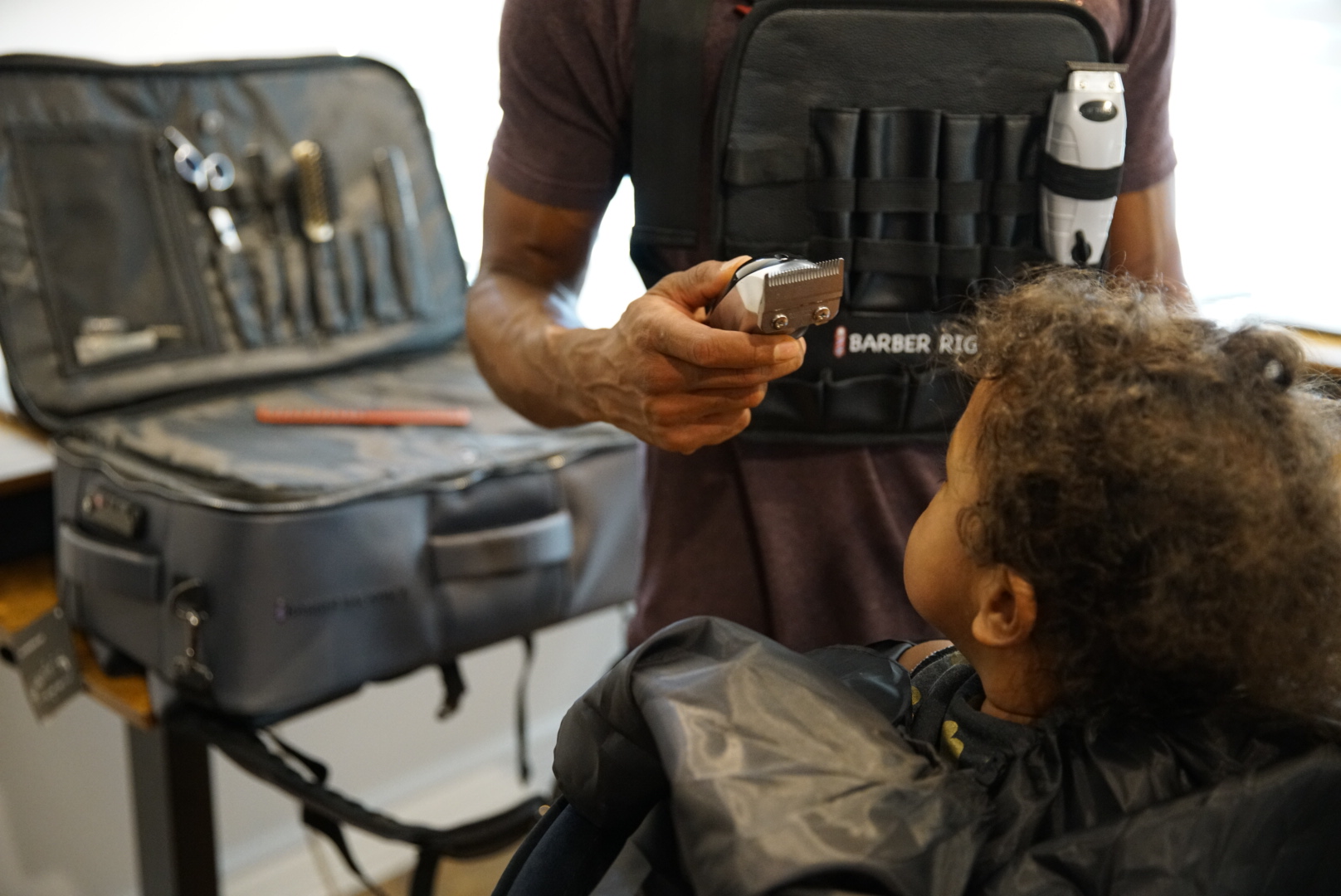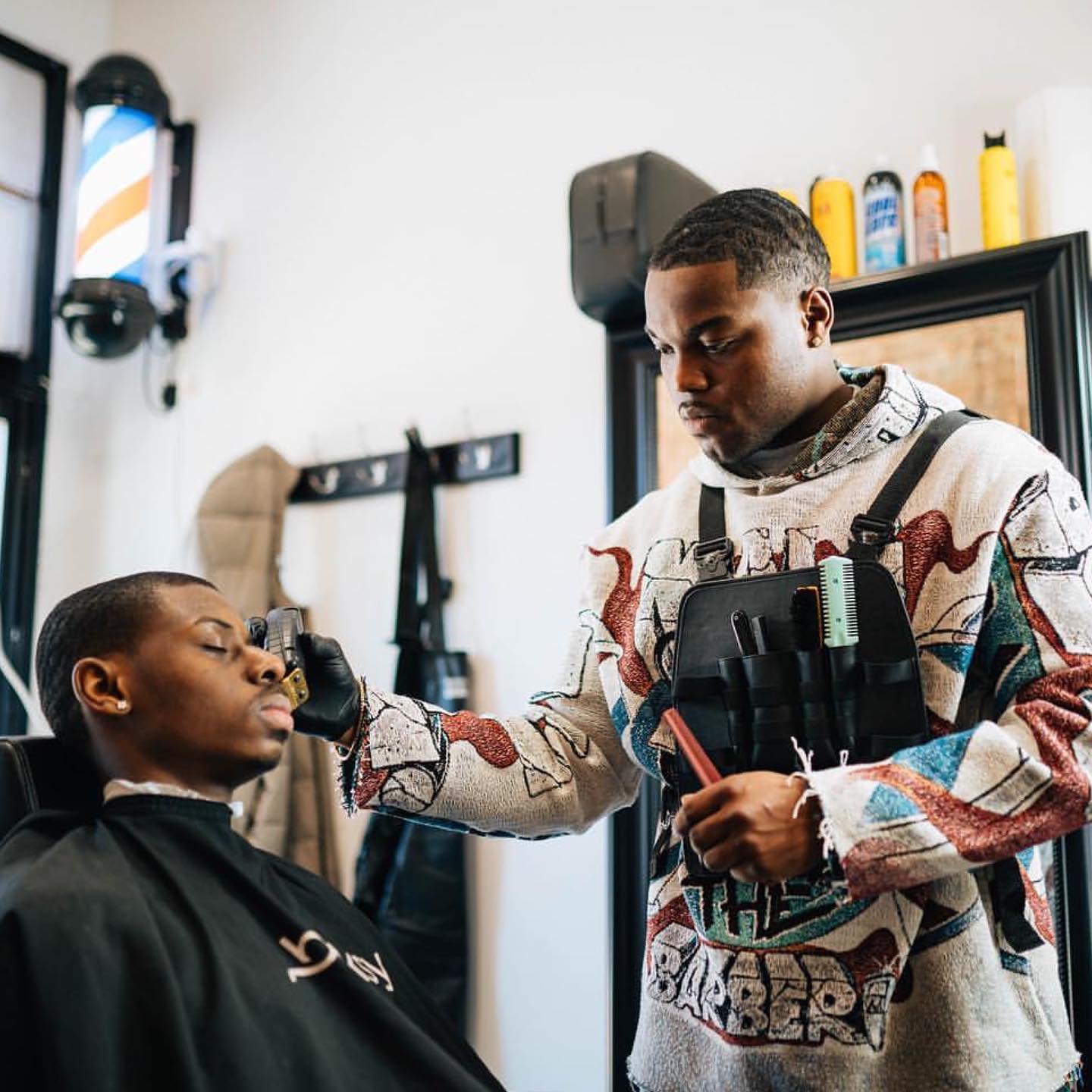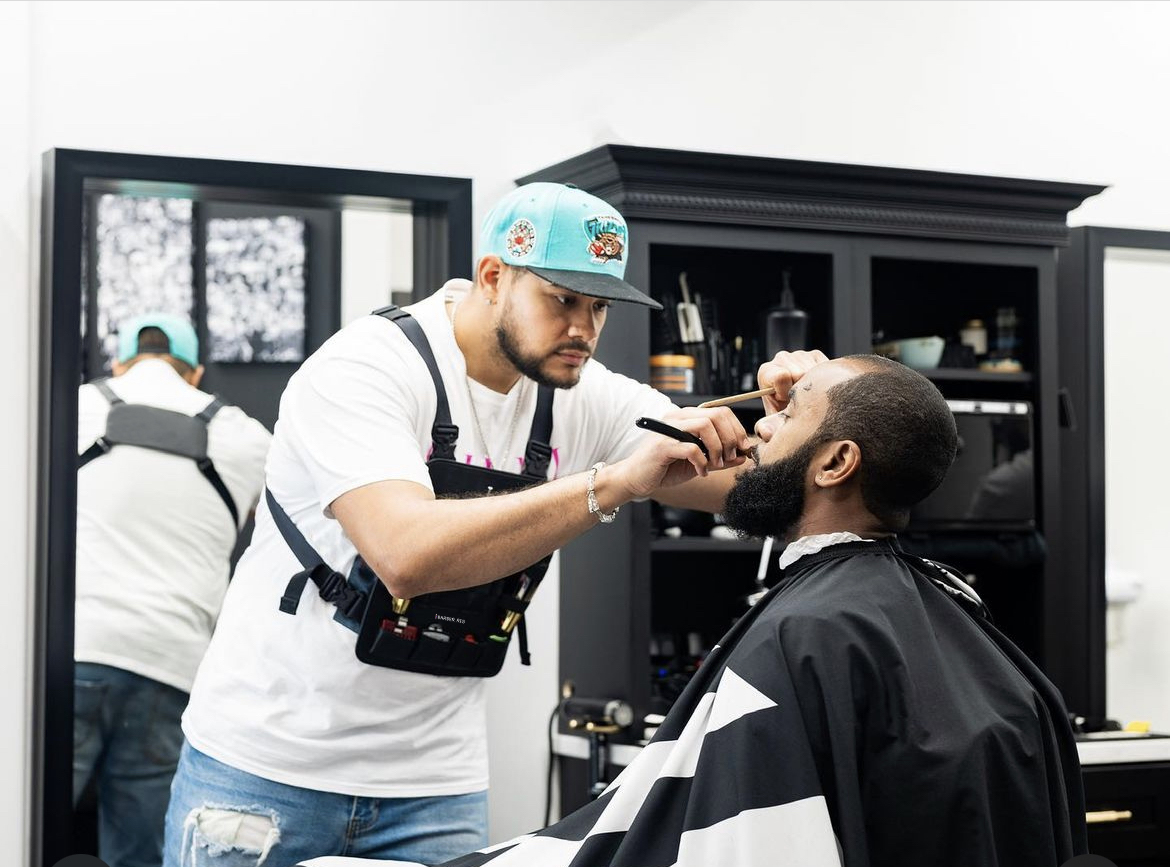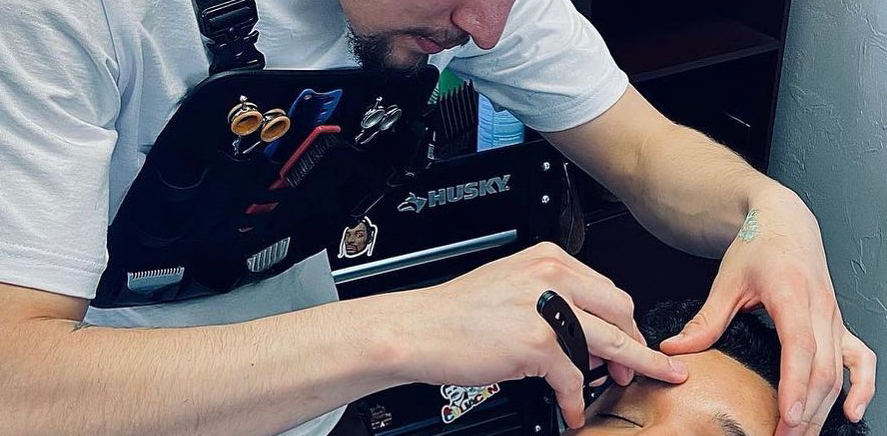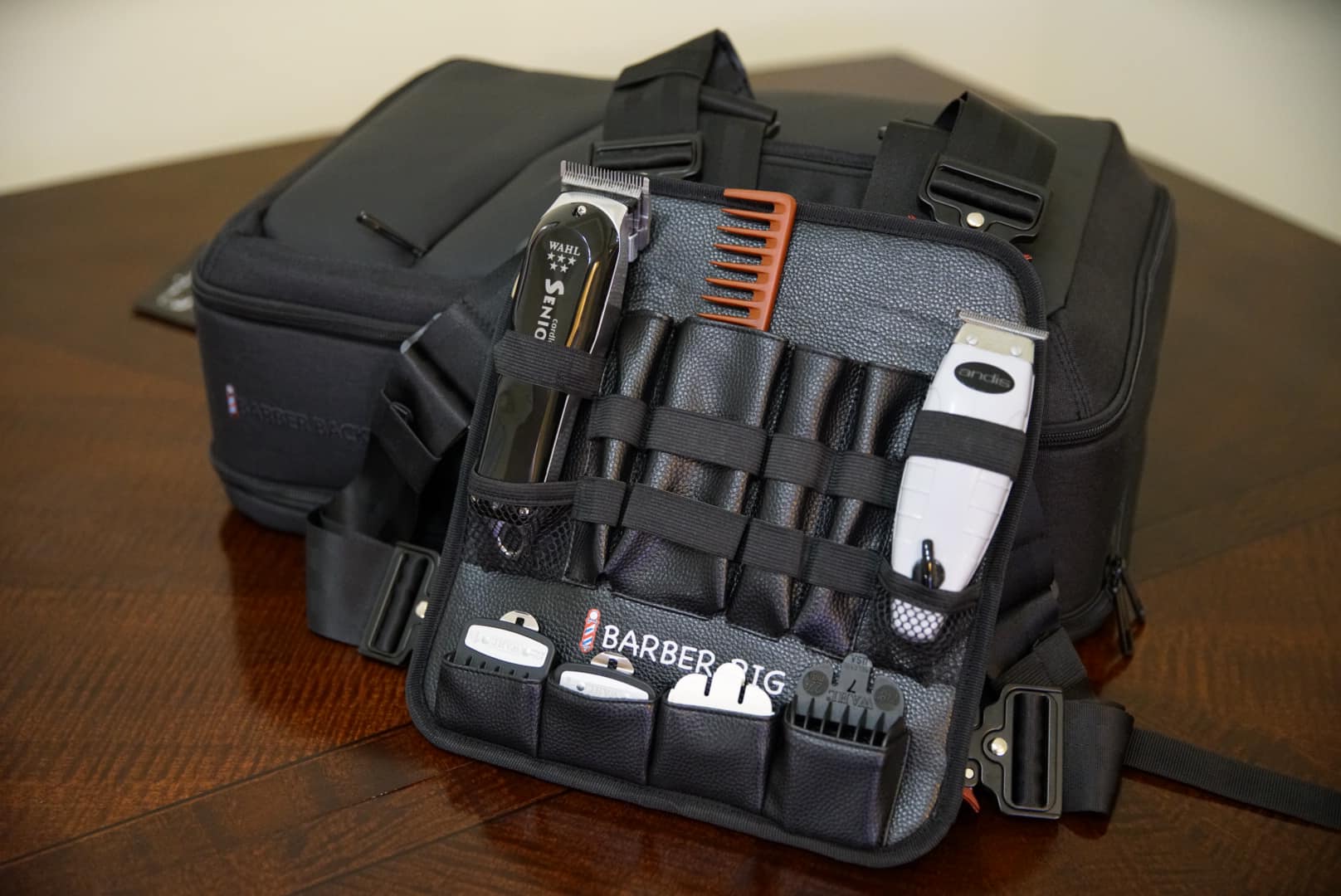 Comments
comments