Description
Enhance Your Barbering Craft with Master PRO Barber Backpack® & Barber Rig®! Effortlessly stay organized while on the move with our meticulously crafted Barber Backpack. Purpose-built compartments keep your tools in perfect order. Revel in both comfort and elegance with ergonomic straps, a convenient USB charging port, TSA lock, and a polished aesthetic. And with the groundbreaking Barber Rig®, essential tools are always within reach, simplifying your daily routines.
Master PRO Barber Backpack Details:
Unmatched Portability and Organization
The Master PRO Barber Backpack® is ingeniously designed to keep your tools organized and easily accessible while you're on the go. With dedicated compartments for clippers, shears, combs, brushes, and all your essential tools, you'll never have to fumble through a disorganized bag again. Stay focused on what matters most – creating stunning haircuts for your clients.
Ergonomic and Comfortable Design
We understand that comfort is crucial during long, demanding days as a mobile barber. That's why the Master PRO Barber Backpack® features an ergonomic design with padded shoulder straps that evenly distribute the weight. Say goodbye to shoulder strain and discomfort, and hello to a more enjoyable and productive workday.
Durable and Reliable
Crafted from high-quality materials, the Master PRO Barber Backpack® is built to withstand the wear and tear of frequent travel and daily use. No need to worry about your valuable tools getting damaged while on the move. Invest in a backpack that will stand the test of time, keeping your equipment safe and secure.
Sleek and Professional Appearance
Appearances matter, and we've ensured that the Master PRO Barber Backpack® not only delivers on functionality but also exudes professionalism. With its sleek and stylish design, you'll make a lasting impression on your clients, leaving them impressed with your commitment to quality and attention to detail.
Versatility at Its Finest
Whether you're working at clients' homes, events, or even in a bustling barbershop, theMaster PRO Barber Backpack® adapts to your every need. Its versatile design allows you to carry everything you require in one convenient and compact backpack, streamlining your mobile setup.
Master PRO Barber Backpack®

features

and

details

:
Eight (8) dedicated clipper sections. Four have double-sided built in

blade

guards

.
Eight (8) security buckles to secure clippers
Ten (10) custom mesh pockets for clipper guards.
built-in USB charging port
Seven (7)+ slots for combs, shears, brushes, or other compatible tools.
Reverse coil waterproof zippers.
Large front zipper compartment for liquid spray bottles, cans, towels and more.
Reinforced double stitched handles and seems
Chest strap for additional security and ease of use
Premium waterproof materials and cuts
Metal buckles
Cushioned & breathable straps and back panel for comfortable use
All-around padding and shock absorbing protection
Built-in neck strip dispenser
built in combination TSA approved security lock
Premium luxury look
Master PRO Barber Backpack® Materials:
Master PRO Barber Backpack® Dimensions:
 13″ wide x 20.5″ tall  x 7.5″ deep
Barber Rig® Details:
Introducing our revolutionary Barber Rig® aka Barber Chest Rig™ – the ultimate functional solution designed to hold all your essential hair grooming tools right at your fingertips. Experience the freedom to cut hair with ease as you keep everything you regularly need close at hand, saving valuable time in your daily routines. This uniquely designed barber rig is the slickest and most efficient rig yet, featuring two lower pouches to secure your clippers even better and lightweight internal magnets to ensure your tools stay in place, even when bending over or moving around during haircuts. Say goodbye to unnecessary back-and-forth movements and embrace the convenience and efficiency of our cutting-edge Barber Rig®. Backed with a LIFETIME warranty via Barber Rig®!
Barber Rig® Product Specifics:
Two hair clipper slots, with mesh pouch bottoms.
Four tool slots for scissors, combs, brushes, razors, and/or similar.
Four dedicated guard slots
heavy duty quick release tactical buckles
internal magnets for extra tool security
Barber Rig® Materials:
Premium leather
Space grade aluminum
Barber Rig Dimensions:
Front plate: 11″ x 10.2″
Back plate: 4.33″ x 8.26″
Included in packaging:
1 x 'Master PRO' Barber Backpack®
1 x Barber Rig Functional Chest Rig®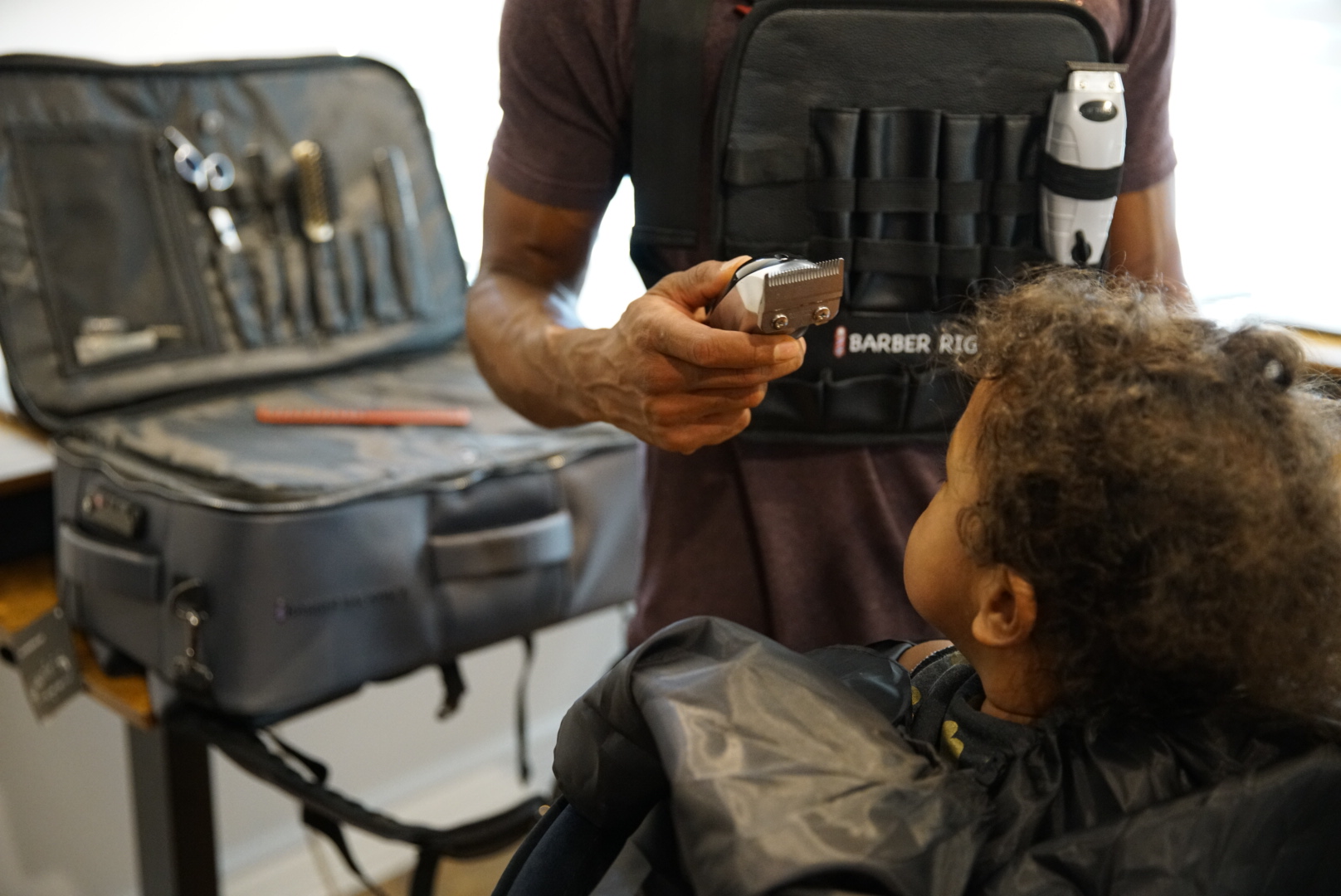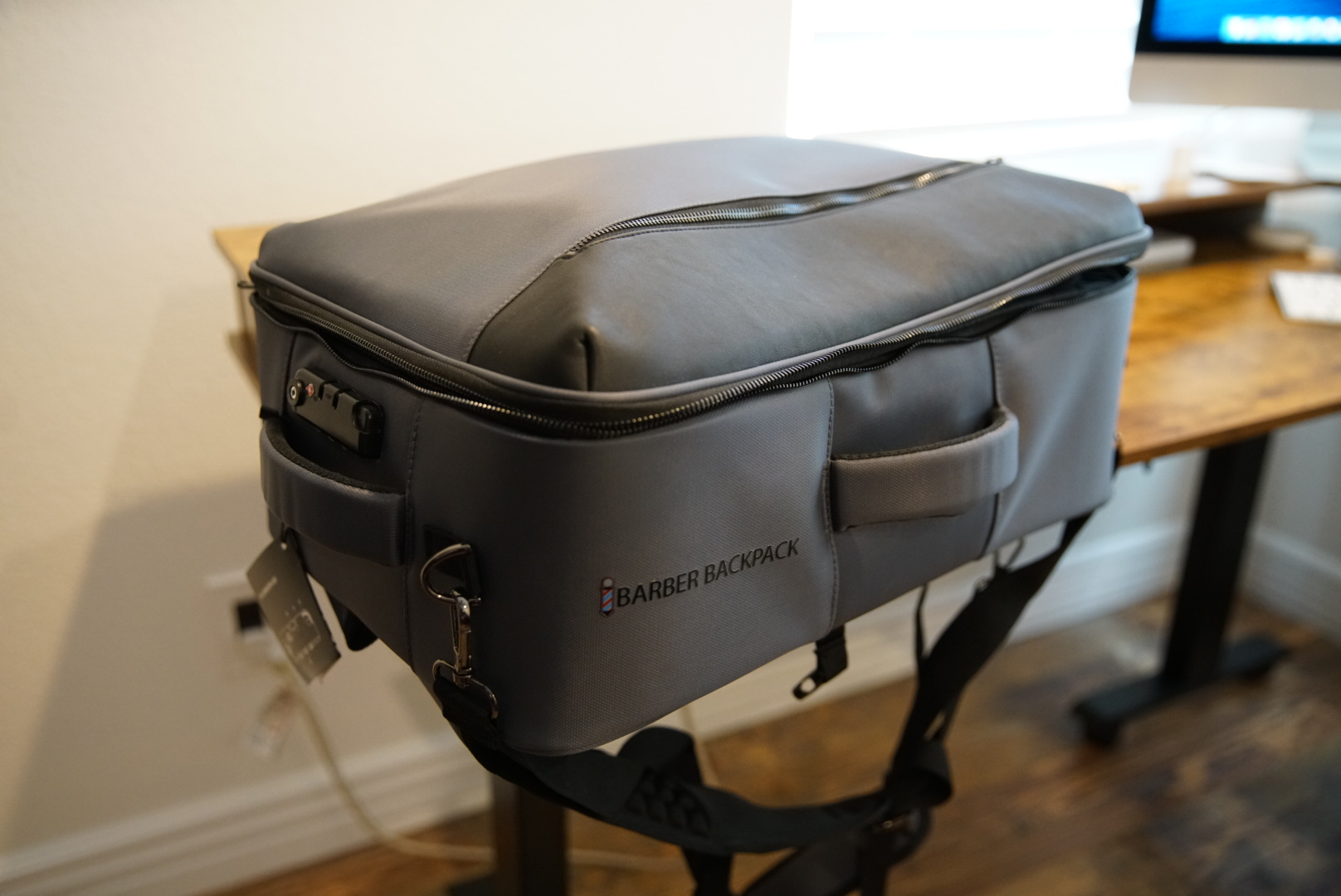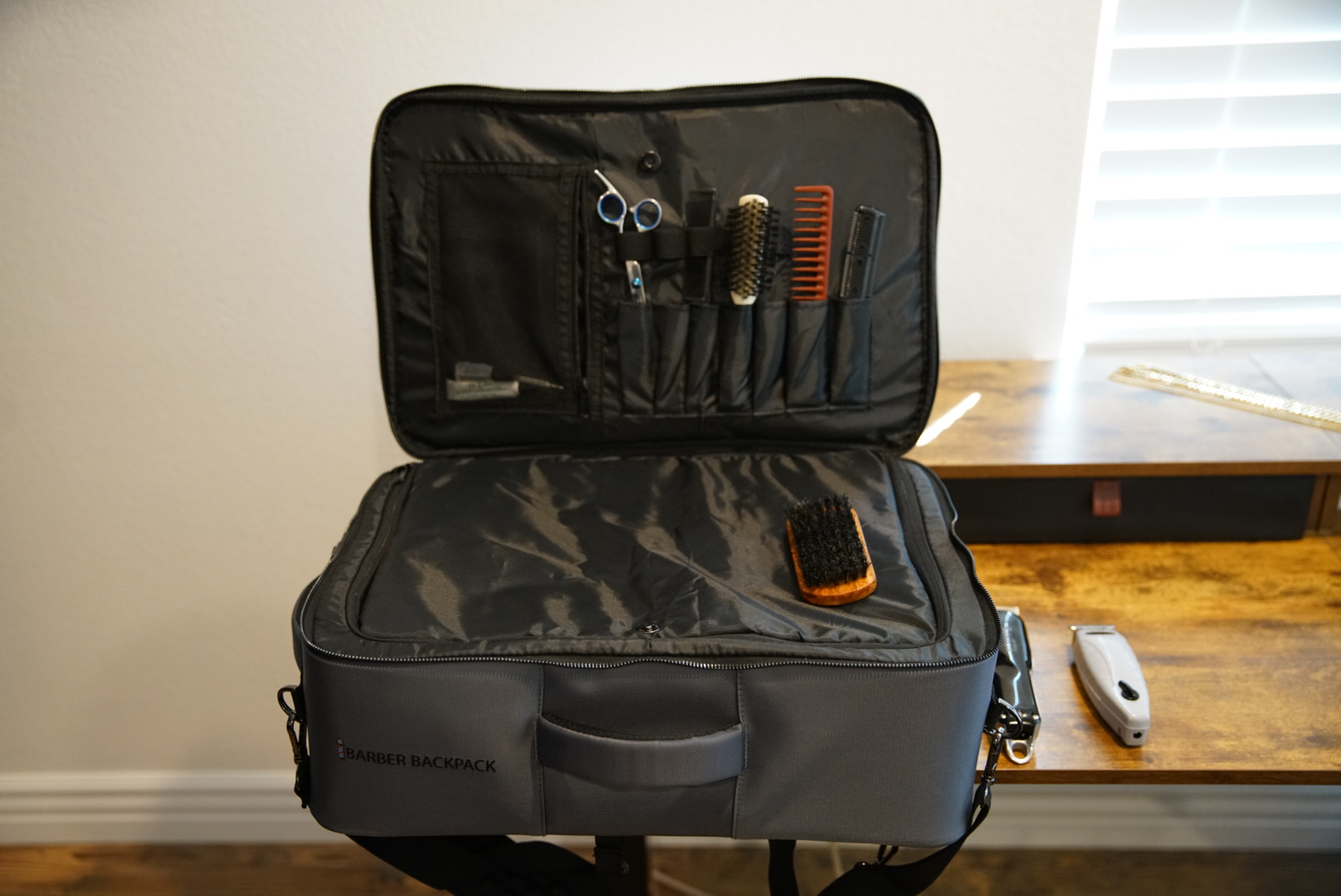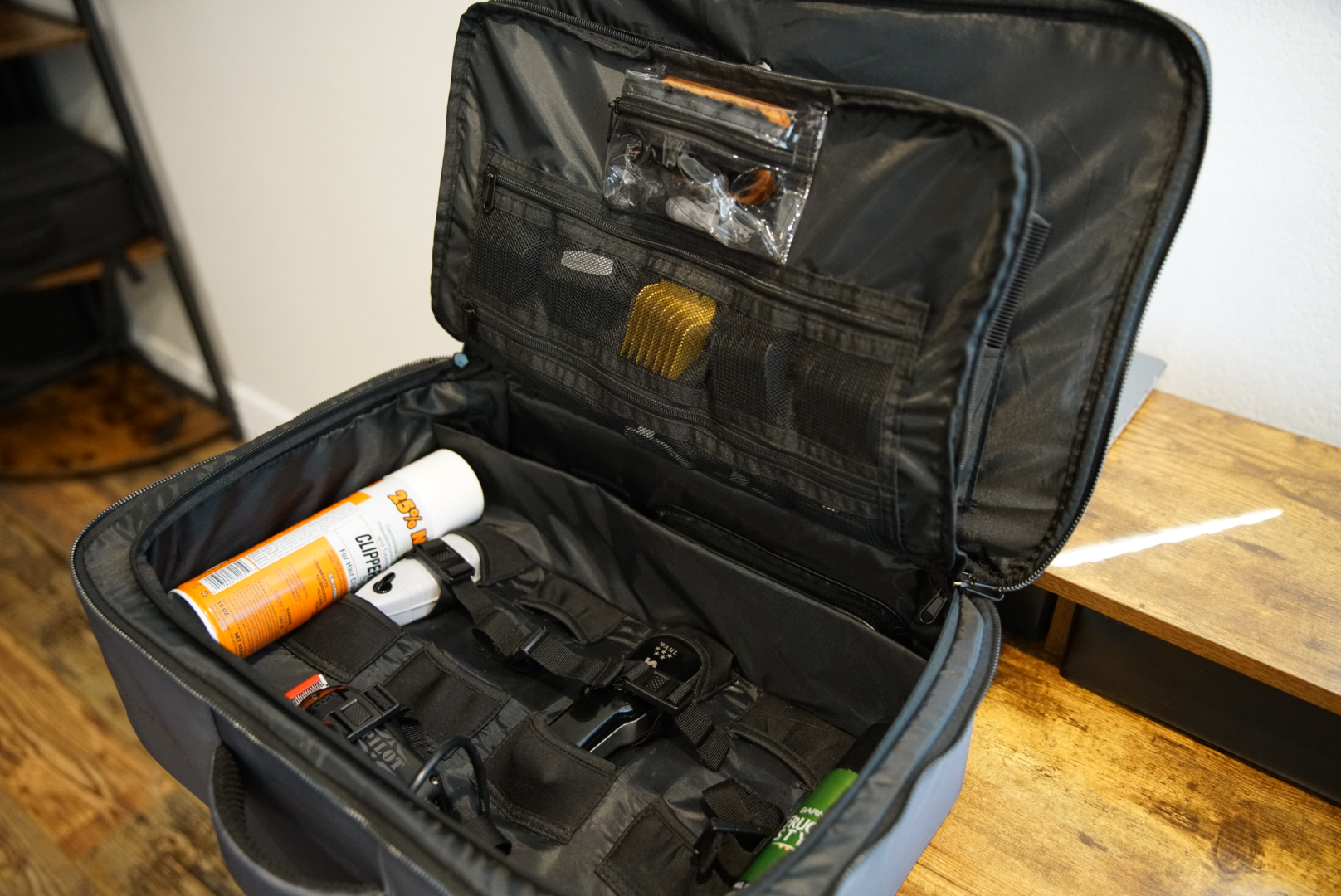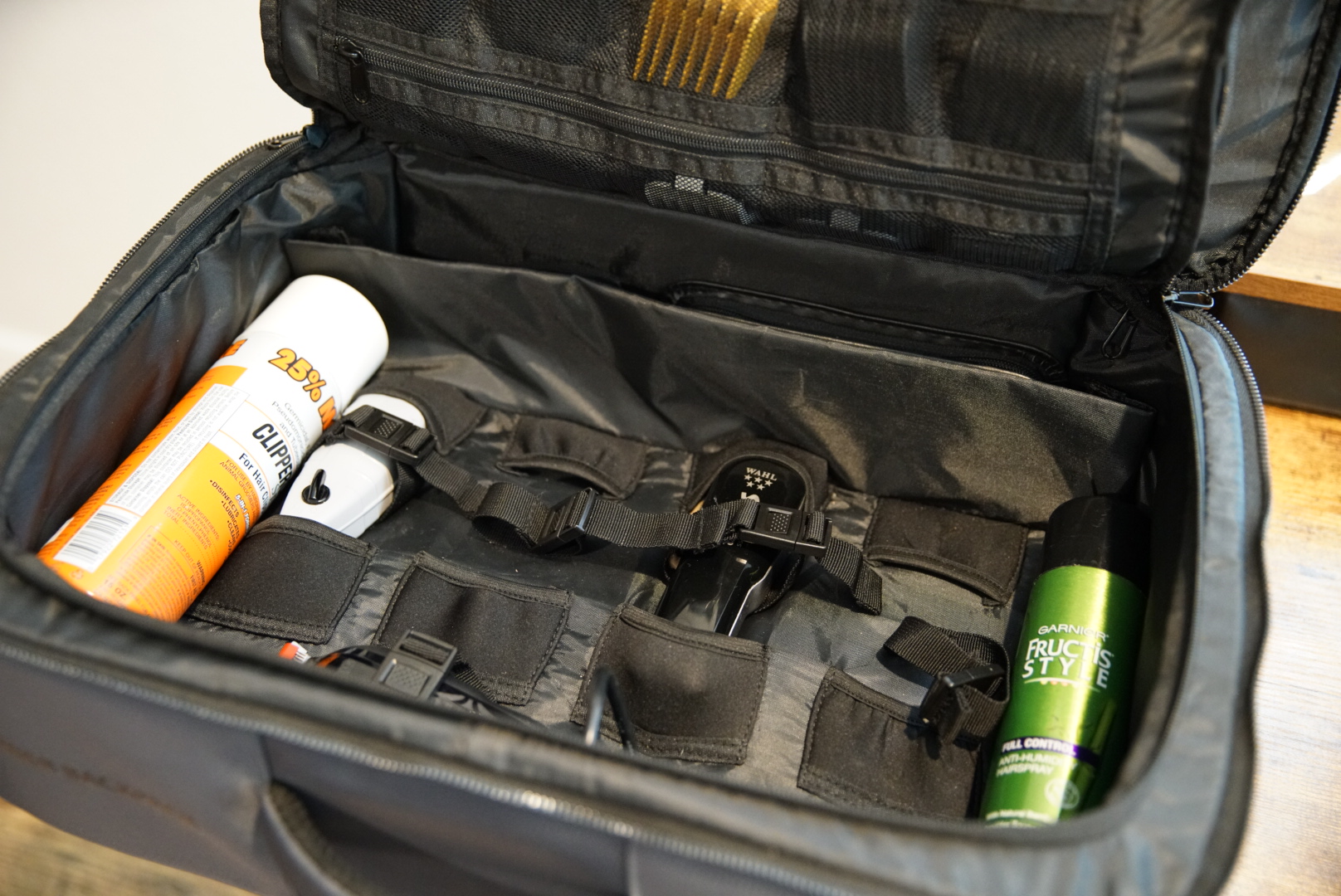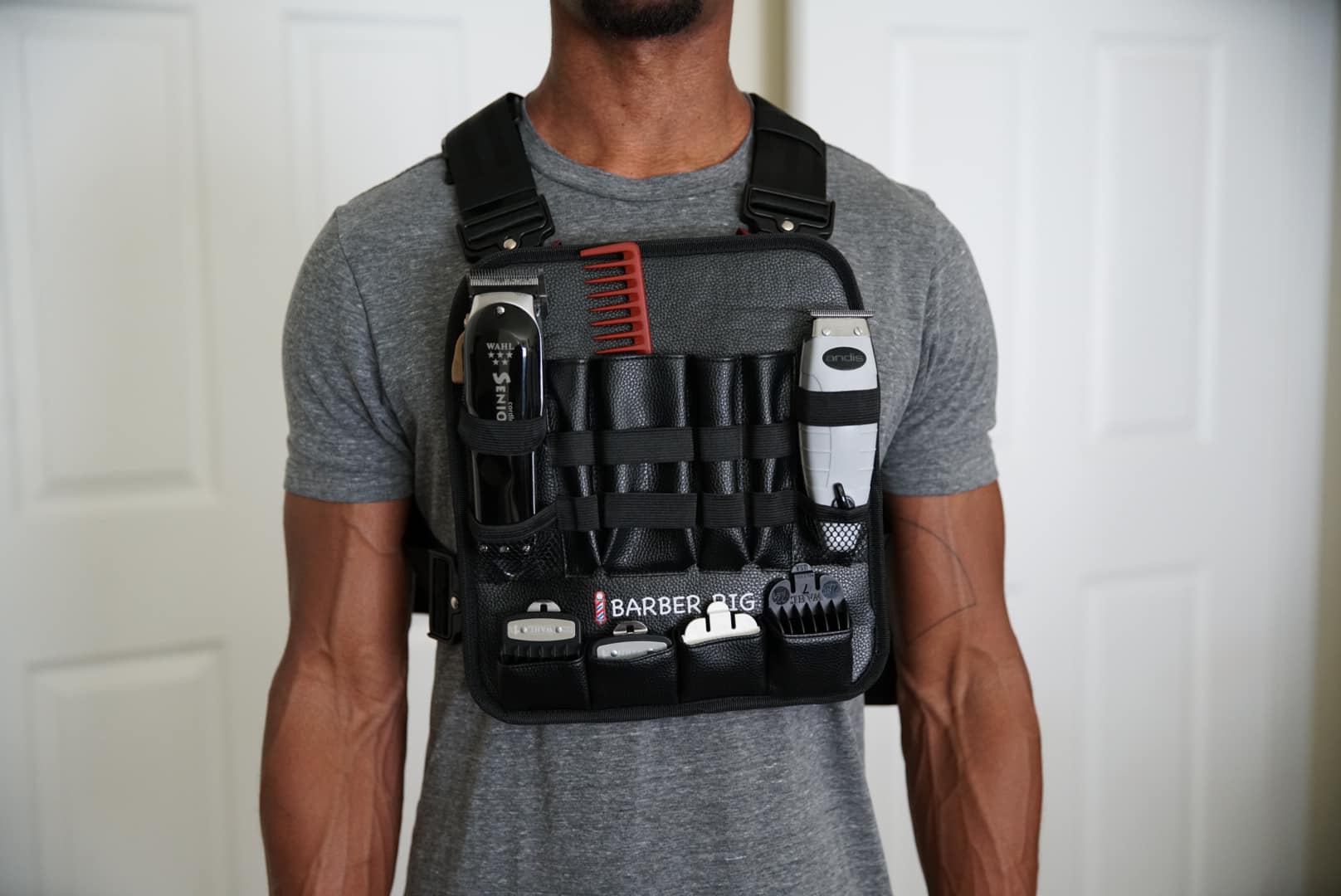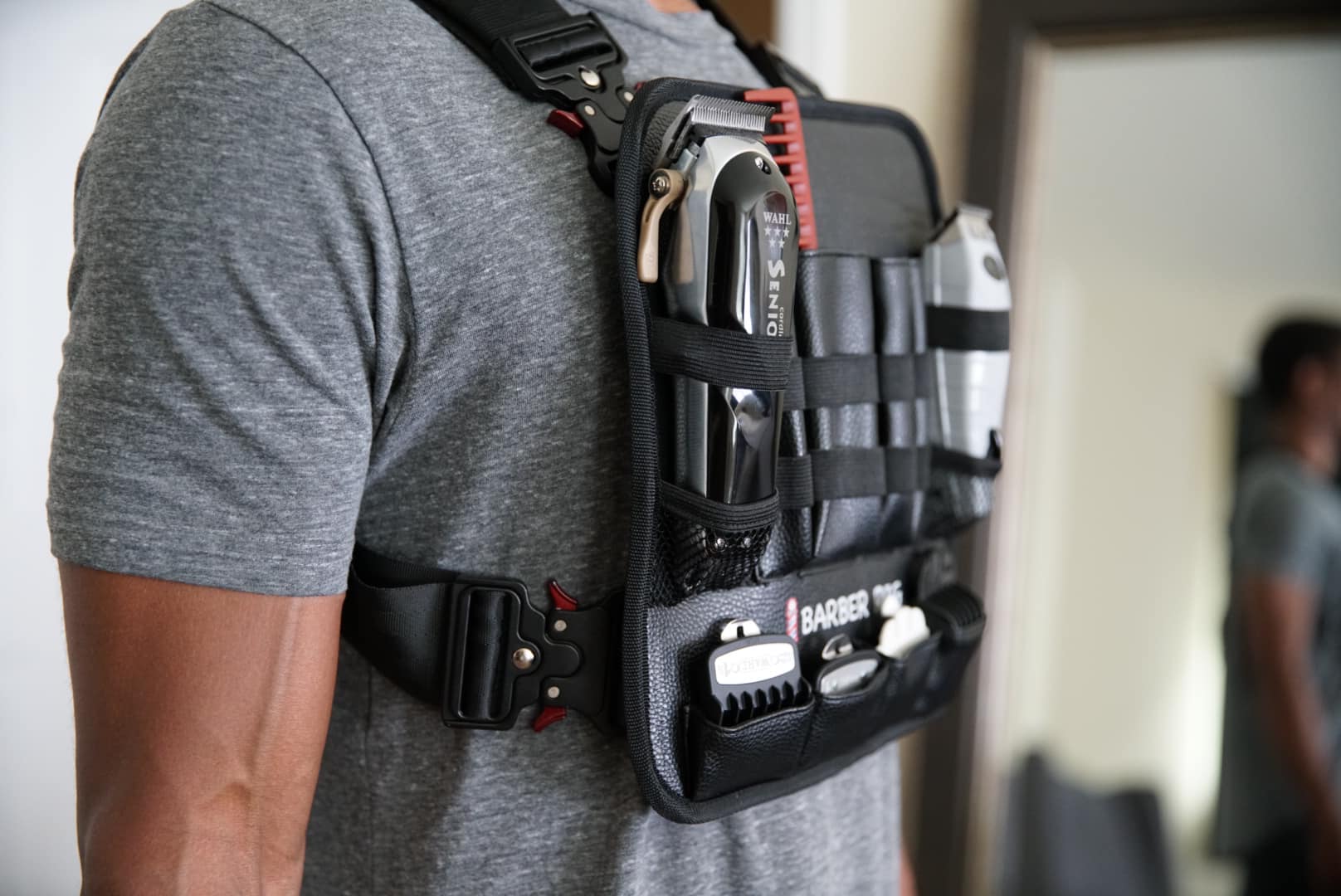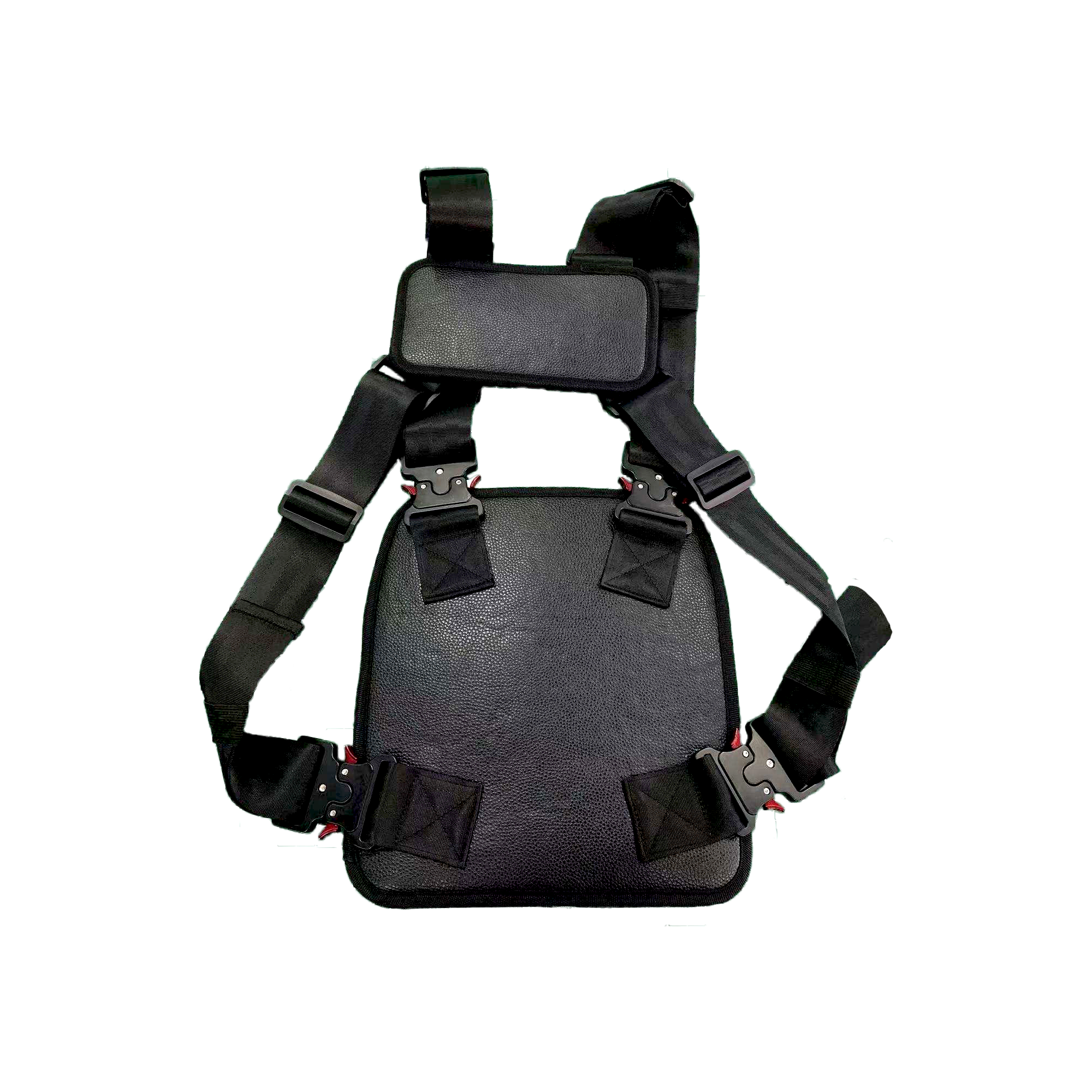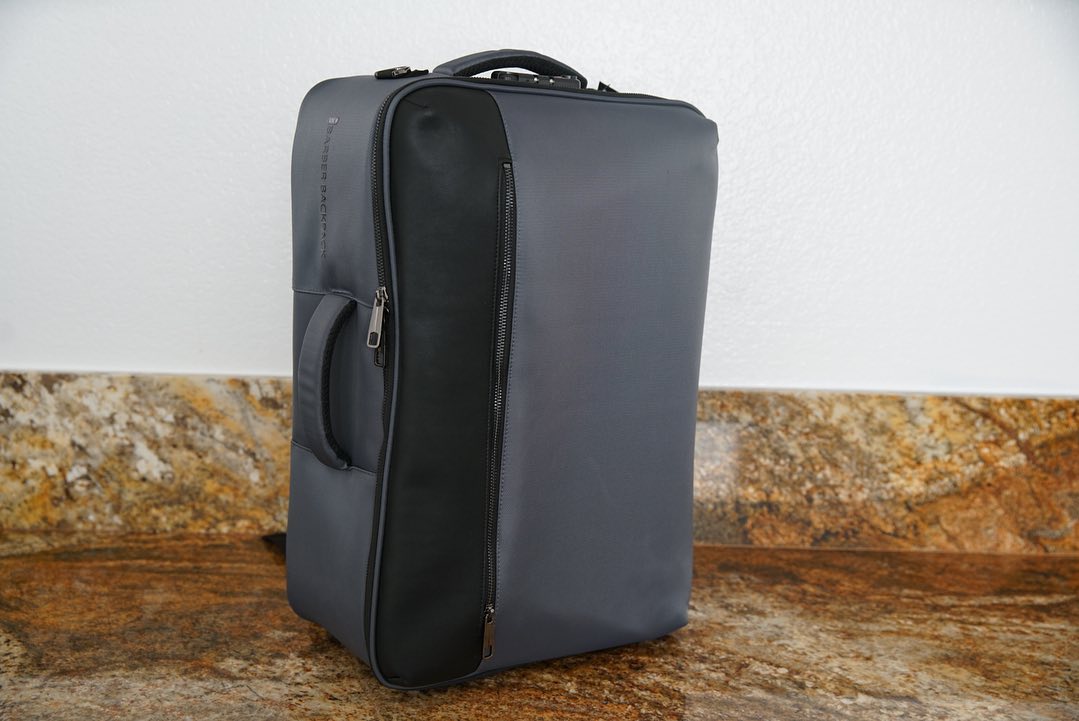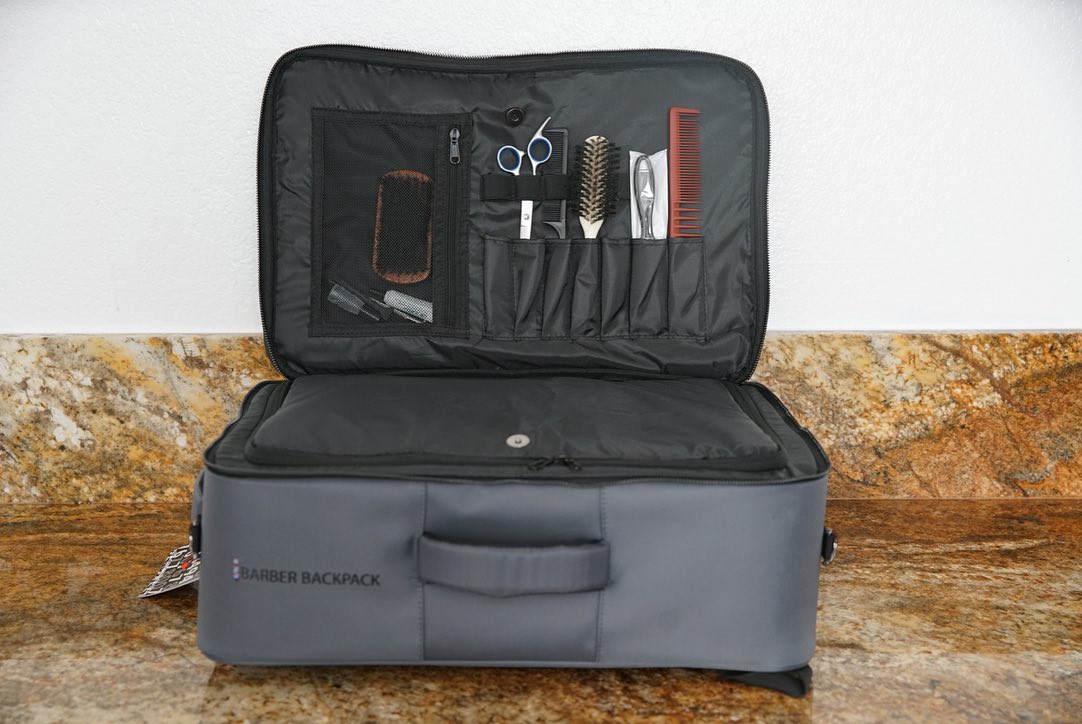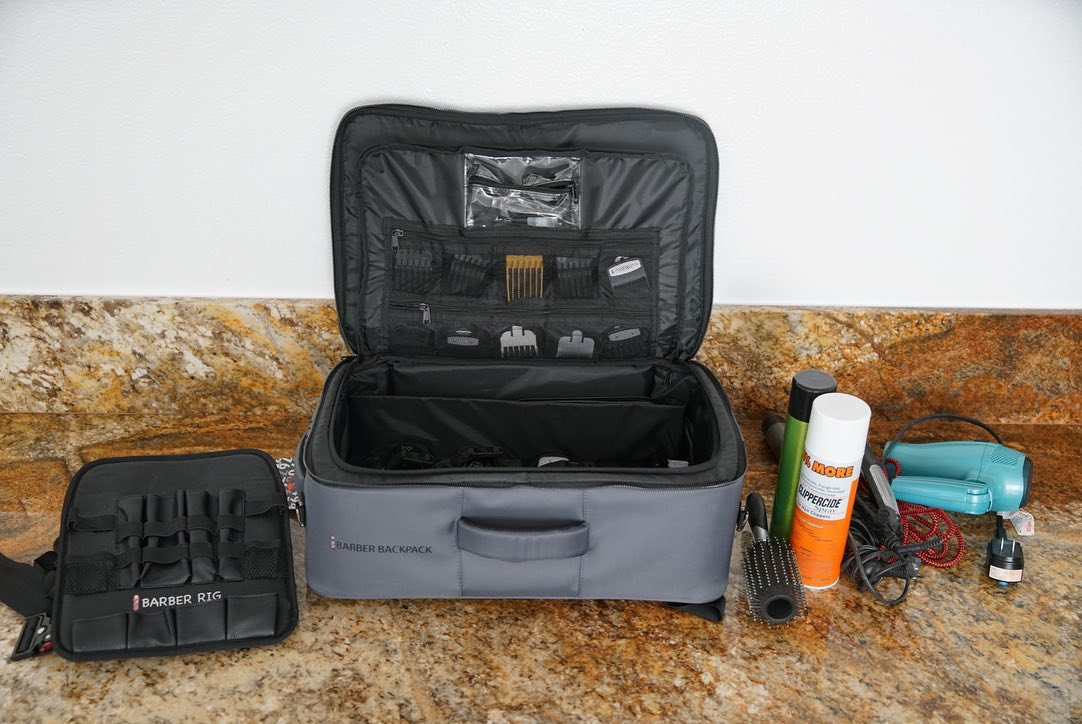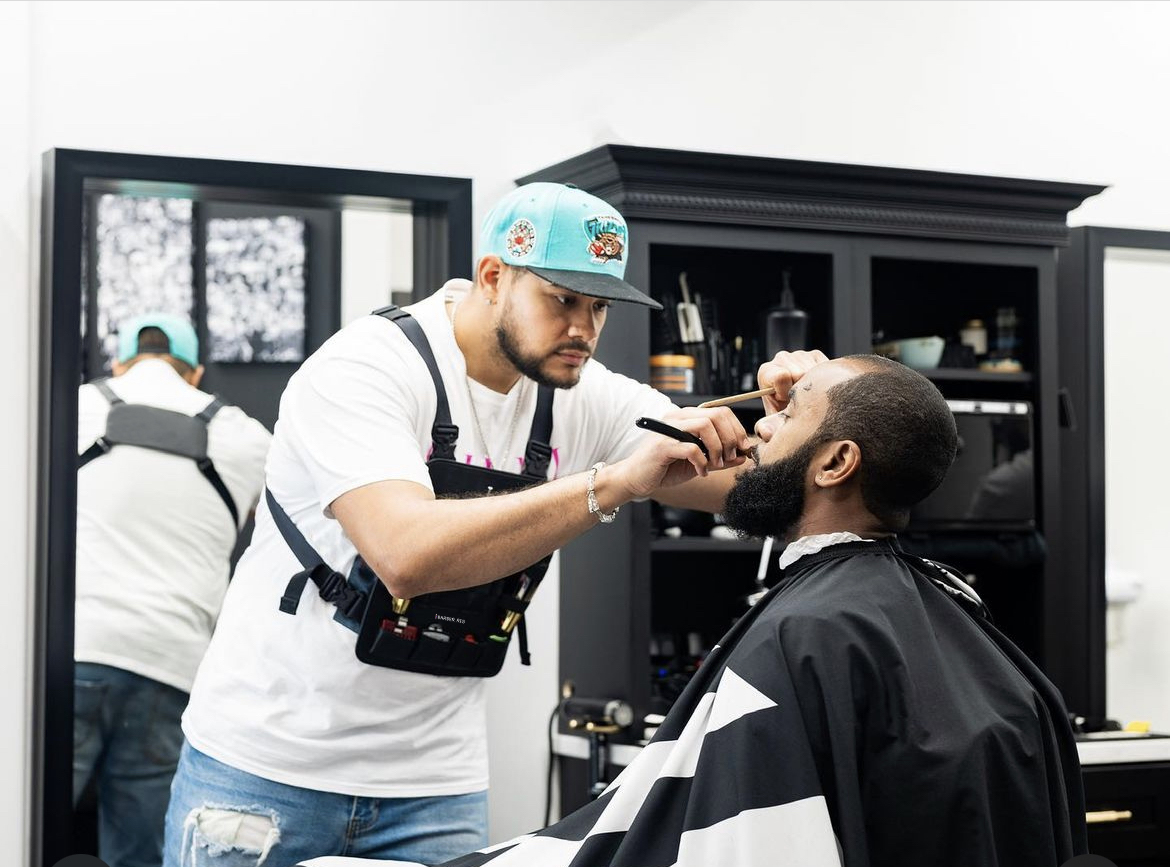 Comments
comments